Today some Admins decided to have some fun in Fingle... I put the pics in order of when it happened... It started small and went INSANE then got hilarious... I made up a little story to go with the events... Sorry in advance for the sensory, Some private conversations where going on too... But otherwise I hope you all enjoy it as much as we did...
It started on a nice calm day in Fingle... Just a few mobs nothing to bad...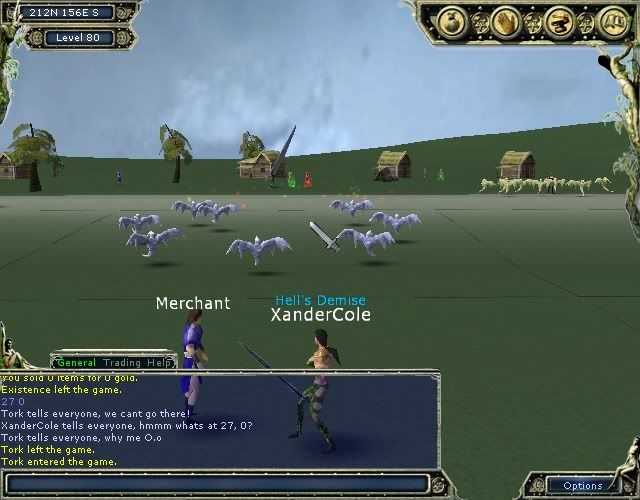 As we finished off the last of the little guys, The big guns came out...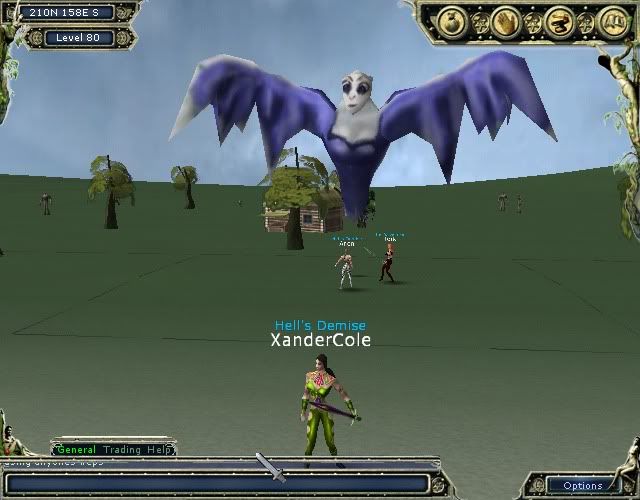 The banshee then turned against the giant spirit tiger...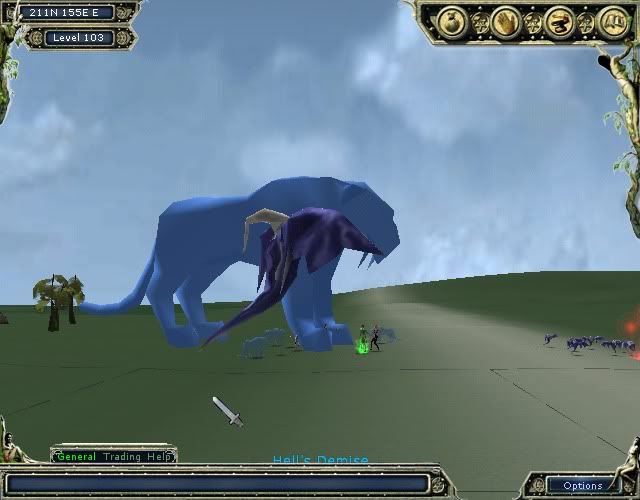 But the Spirit tiger called in some revenge...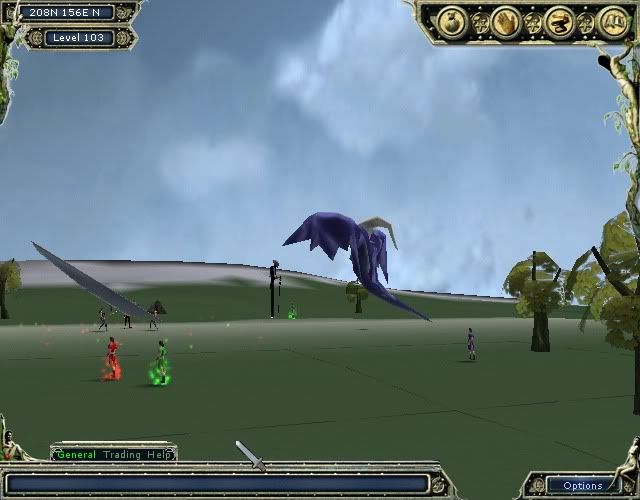 The banshee knew it needed help so it called in its older sister...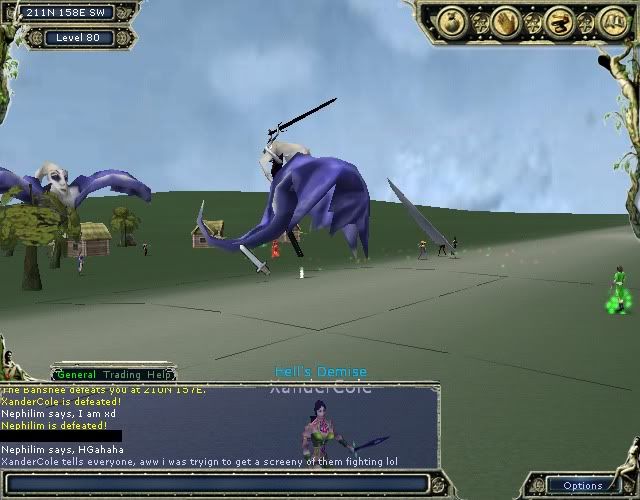 But Thoth ate his spinach this morning... So family didn't help the poor banshee...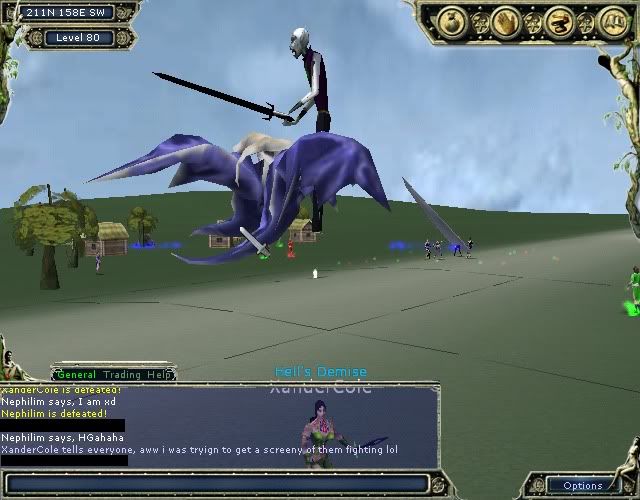 The older and larger banshee tried to take the younger one home before it was too late...
But alas... it was already to late... And the young one died... and the older one had to take revenge...
She died trying...
Then thoth thought he would finally be able to destroy the world...
Little did he know Micro-Mini-Super-Slithis had just arrived...
Thoth thought the Micro-Mini-Super-Slithis only a joke...
And after one swing Thoth will never ever be able to make that mistake again...
Unfortunately for all of us... With Thoth gone there was nothing to keep us safe from the Micro-Mini-Super-Slithis...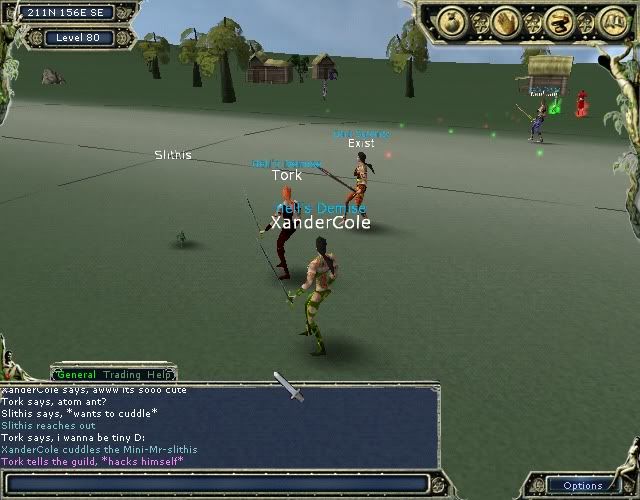 Luckily for us the Micro-Mini-Super-Slithis was more interested in trying to killing Tork then the rest of us... And it proceeded to chase Tork...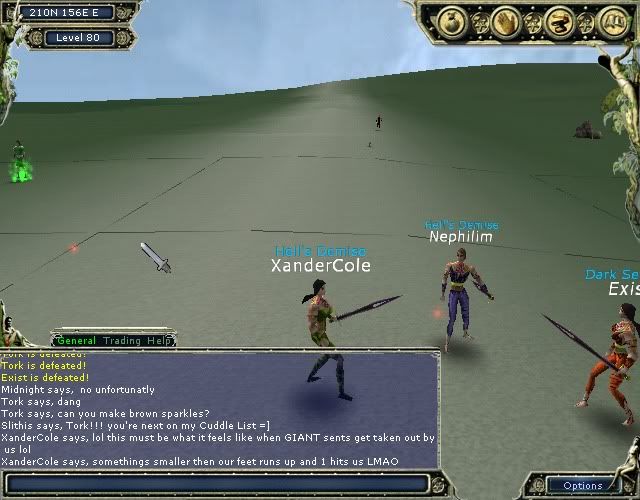 When got tired of chasing Tork but not catching him, he tried transforming to gain an advantage... First Smaller...
(is the tiny little green dot inside the shadow next to my cursor)
When smaller didn't help... He went back to his normal size to try and even out the odds...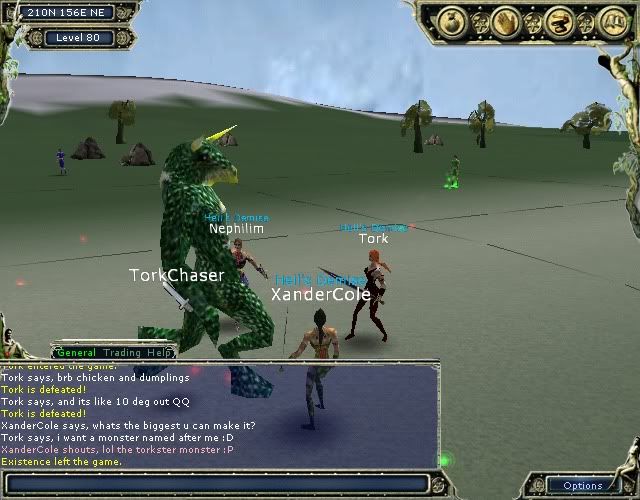 Bad thing for Micro-Mini-Super-Slithis to do because when he transformed some of his power released Tork's inner demon...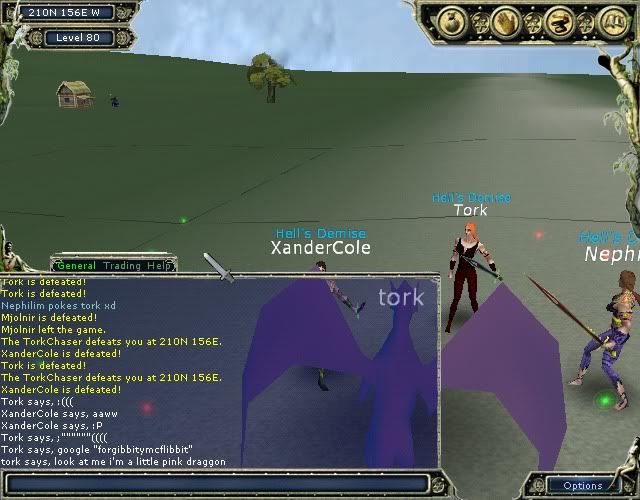 After Tork had eaten the poor Not-So-Micro-Mini-But-Still-Super-Slithis... The world was truely doomed...
Nephilim ran for his life... and Tork pursued...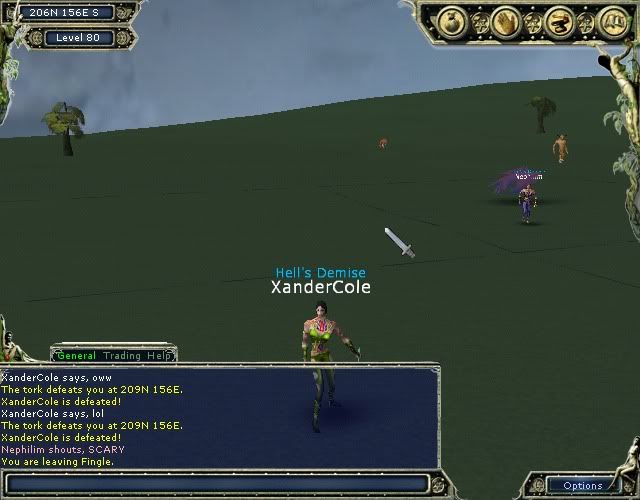 Myself and Nephilim tried fighting back...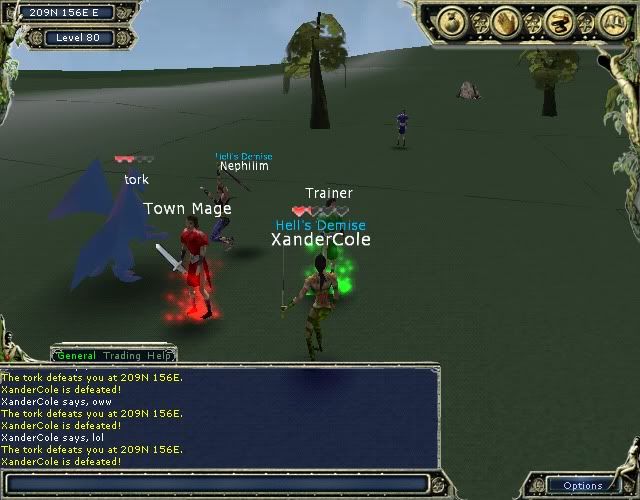 And eventually defeated the Evil side of Tork...
Thus Blade Mistress and Fingle were safe once again...
At least for now.... O.o